Our sixth form (BSS6) has over 400 students, around 30% of whom join us from other schools. We have a dedicated sixth form centre with excellent study and social facilities. A state-of-the-art extension provides tutorial rooms, offices and a large university style study area. Subject specific trips are arranged to complement individual courses.
There is a long standing tradition of high achievement in a wide range of A Levels. Students lead and take part in a vibrant enrichment programme as well as a high quality preparation to support progression to higher education or employment.
Bishop Stopford School Sixth Form offers 23 A level subjects.
Standards continue to be impressive; Approximately 150 students go on to university including Oxford, Cambridge and the Russell Group every year. Students enrol on 3 course programmes provided they have the Attainment 8 score of 50 or more and English Level 5 and Maths Level 4.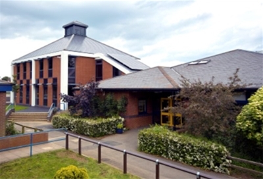 We are always pleased to receive applications from students currently at other schools who wish to join our Sixth Form. Over a third of our Sixth Form students join us from other schools across Northamptonshire, Leicestershire and Rutland.
Sixth Form Admissions
Admission to the Sixth Form is based on academic criteria. (See PDF 'Sixth Form Admissions Explained'.) All students will need to complete an application form and students will have their predicted grades/mock examination results taken into account before any conditional offer is made.
Over 30% of students join our sixth form from other schools.
Sixth Form Information Evening:
Our Open Evening this year will take place on Tuesday 23rd November 2021. Further details of this event will be updated shortly.
The deadline for applying for entry next academic year is Friday 28th January 2022.
After GCSE exams there is normally a Sixth Form Induction Course held in our Sixth Form Centre where students are introduced to the courses available and the Sixth Form. There is an opportunity to discuss with staff and current Sixth Form Student Heads all aspects of sixth form life.
For details on the 16 - 19 Bursary Fund please click here.