EXAM RESULTS DAY ARRANGEMENTS
A download will be uploaded on this page containing the Results Day and Exam Certifcate Information nearer the time.
GCE/GCSE Exam Certificates
Certificates, when received from the awarding body (usually around early November 2021) are normally presented at a Celebration Event. This will be held only if it is safe to do so and subject to Government COVID-19 regulations. More information will be issued during the Autumn term.
Colleges and employers will accept the 'Candidate Statement of Results' as confirmation of results, but will want to see certificates when they become available. Students should contact the Examinations Office if they need to produce certificates for any institutions from the beginning of November 2021.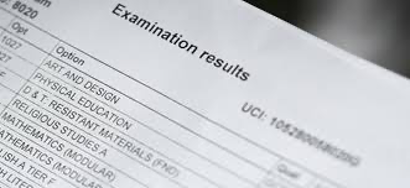 Copies of certificates which are lost or damaged after collection or presentation must be purchased directly from the awarding bodies. Please visit their websites for details and note there will be a cost for this service.
We still have a large number of GCE and GCSE certificates from previous years in storage. Please telephone the Exams Office any time during the school day Monday to Thursday from 8.30am - 3.30pm or Friday 8.30am - 3.00pm to arrange for collection.