Bishop Stopford is pleased to be able to offer catering facilities for students in our restaurant 'The Olive Grove' which is run by Cucina, specialist caterers for the education sector.
The menu complies with the government guidelines for nutrition and food standards and provides a wealth of choice and variety. The skilled catering team also have awareness of allergy intolerance requirements for students.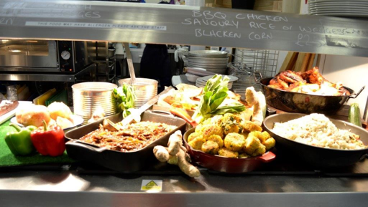 Before school, at breaks, at lunchtime and also at close of school, our canteen is open for purchasing snacks, drinks, sandwiches or hot meals. Students can of course, bring a packed lunch.
Our Dining Hall opening times are:
Breakfast from 7:40
Morning Break from 9:55 – 10:15
Lunch Time from 12:15 – 13:15
After school from 15:15
Weekly Menus - Please view the last page of the weekly newsletter for the latest menu choices. You can also find the menu on this page and on our social media pages.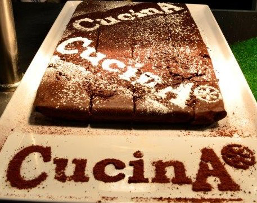 The canteen operates an Impact Cashless System; this system recognises each student, holds individual balances and records cash spent and cash received. For information on the Impact Cashless System, please visit https://www.parentpay.com/
If you would like to read further information about Cucina please visit their website https://impactfood.co.uk
Please also watch Cucina's YouTube Video that they've put together to show how they are COVID safe.
ParentPay
ParentPay is Bishop Stopford Restaurant's ePayment system. It allows parents to pay school dinner money online quickly and easily, helping to keep children safer. ParentPay is the market leader in online payment for schools and helps the school save time and money. To login to your ParentPay account just enter your username and password here: https://www.parentpay.com