Music is a subject at the cultural heart of our school, with as much activity taking place outside lessons as in. Many students take the opportunity to begin or continue to learn an instrument.
Others join choirs, and other ensembles for the very first time, and thoroughly enjoy the camaraderie as well as the wonderful discipline of the world of music.
Music lessons are offered in a wide variety of instruments, provided through the Northamptonshire County Music Service. Students are encouraged to provide their own instruments.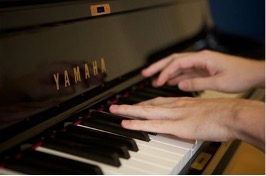 There will be more details available via downloads on this page when music lessons resume.