Studying away from the classroom is an important way to reinforce learning.
We value homework highly. Students here are encouraged to be independent in their learning. Homework is for revising and reinforcing work, and developing knowledge and skills which have begun in lessons. We also encourage reading outside lessons.
Parents can see homework which has been set through the parent portal on Firefly - our e-learning platform.
Because we value independent learning so highly, students in Years 10, 11 and the sixth form have some time in their timetables to consolidate their learning.
A Homework Club runs after school each day, and staff are available to support students in their learning out of lessons.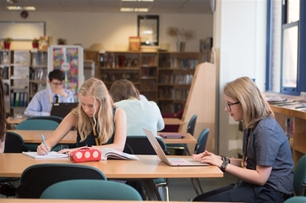 Homework Guidelines for Years 7 - 11 are available to view in our curriculum booklets.