Specification: OCR A H414
Have you ever wondered...
How the planet Earth formed?
Was there life on Mars?
Why dinosaurs grew so large?
If we should allow fracking?
Why sinkholes form?
Could a mega-tsunami strike Britain?
Study A Level Geology to find out the answers to these questions and more...
A Level Geology will introduce you to the science which studies the whole earth. It covers a range of real life geological contexts and the challenges that face contemporary geoscience. The course assumes no prior experience of geology but builds on GCSE science concepts that it applies to the study of the Earth to develop an understanding of concepts that have both an academic and practical application.
What are the benefits?
The Geology course gives you hands-on practical experience of how geology works in a number of real world applications. It introduces the transferrable skills that geology graduates are highly regarded for within corporate and financial management: their ability to work effectively in multidisciplinary teams and their skills in evaluating and making decisions based on partial data sets.
Course
Module 1 - Development of practical skills
Module 2 - Foundations in Geology
Module 3 - Global tectonics
Module 4 - Interpreting the past
Module 5 - Petrology and economic geology
Module 6 - Geohazard
Module 7 - Basin Analysis
Year 12
Modules taught: 1, 2, 3 and 4
Year 13
Modules taught: 1, 5, 6 and 7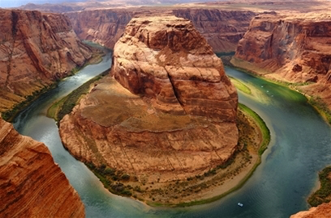 Assessment
The examinations in Geology are all synoptic, meaning that they cover all the content of the course.
A total of 6 hours of examinations (2 x 2 hours 15 minutes and 1 x 1 hour 30 minutes) taken at the end of the course.
A wide range of question types which include multiple choice, short answer and extended response questions.
Enrichment
There is a compulsory field trip to the Lake District in Year 12 where you are taught field techniques, measuring, observing, researching and reporting. The field course also acts as a vital revision tool for the summer exams.
For further details, please contact Mr Starr.
All current plans for sixth form programmes of study at Bishop Stopford School are provisional, dependent on student numbers and government policy.