Geography is a diverse subject that provides an understanding of our changing and interconnected world.
It involves the study of both physical and human environments, and the complex process of interaction that takes place between them. We study Geography on a range of scales, i.e. a sense of place in Birmingham to the global governance of Antarctica. Geography is valued by universities and employers alike, as it provides a context for looking at contemporary issues from a range of perspectives and develops many transferrable skills directly related to a variety of careers, including those in business, finance, eco-energy production, city planning, sustainability and law.
Specification: AQA A Level Geography 7037
Year 12
Paper 1: Physical Geography
Paper 2: Human Geography
Changing places
Global Systems and Global Governance
Year 13
Paper 1: Physical Geography
Paper 2: Human Geography
Contemporary Urban Environments
NEA (non-examined assessment): Independent Investigation based on primary and secondary data collection.
What do I need to know?
It embeds and extends the skills learnt at GCSE.
It is preferable to have studied GCSE Geography prior to A level ude to the complexity of the concepts and depth of knowledge required.
It does involve fieldwork - this is a compulsory element of the course (4 days).
It does involve written coursework which is completed on an individual basis.
There are two written exam papers at the end of Year 13.
The course is suitable for you if you:
have an inquiring mind;
have an interest in, and concern for, the environment;
have an interest in current affairs;
like to ask challenging questions about the world in which we live in;
want to participate in practical outdoor fieldwork;
want to broaden your Sixth Form choices to include both 'Science' and 'Humanities' subjects.
Skills
Essay writing
Source analysis of data
Presentation skills
Research and independent learning
Forming judgements based on evidence
Critical and reflective thinking
Use and interpretation of quantitative and qualitative data
Synoptic application of knowledge to case studies and unseen data
Examinations
All A-Level exams are at the end of Year 13:
Physical Geography - written exam
2 hours 30 minutes - 40% of A-Level
Human Geography - written exam
2 hours 30 minutes - 40% of A-Level
Non- examined assessment (NEA) Independent Investigation
3000-4000 words - 20% of A-Level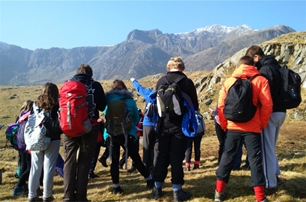 Enrichment
Four days of fieldwork are planned at the Castlehead Field Studies Centre in The Lake District (venue subject to change) to help with the skills and data collection techniques required for the successful completion of the NEA.
For further details, please contact Mrs Harvey
All current plans for sixth form programmes of study at Bishop Stopford School are provisional, dependent on student numbers and government policy.