"Literature adds to reality, it does not simply describe it. It enriches the necessary competencies that daily life requires and provides; and in this respect, it irrigates the deserts that our lives have already become".

CS Lewis 1898-1963
Specification: AQA, Spec A
The Course
The course is based on the themes of 'Love Through the Ages' and 'World War One and its Aftermath'.
You will study a range of novels, plays and poems on the two themes. Lessons are mainly spent in discussion of texts. You will need to make notes in lessons. In pairs or small groups, you will also make presentations on elements of texts. Lesson time will also be spent dealing with how to write successful essays. There will be some essay practice. Individual support will be provided where required, especially with coursework in Year 13. This may sometimes necessitate seeing the teacher outside lesson time.
Private study will involve reading and annotating the set texts; writing up notes; preparing presentations; writing practice essays and preparing and writing coursework.
Skills
We do not expect you to come to us with a full and complete skill set, but we need you to be willing to work at developing your skills and experience in the areas below:
To read, annotate and make detailed notes on set texts.
To write analytically and imaginatively about your set texts, both under time pressure and over time in Year 13 (for the coursework).
Literacy
Discussion and sharing your ideas
Participating in theatre visits.
Undertaking reading beyond the limits of the set texts.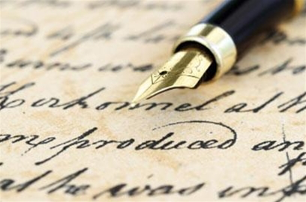 Examinations
Paper 1: 3 hours, 40% of the A Level.
Section A: Shakespeare - one passage based question with linked essay (25 marks)
Section B: Unseen poetry - compulsory essay question on two unseen poems (25 marks)
Section C: Comparing texts - one essay question linking two texts (25 marks) (open book).
Paper 2: 2 hours, 30 minutes, 40% of A Level (open book exam).
A study of a World War One novel;
A study of a World War One play;
A study of a World War One poetry anthology.
One coursework essay of 2,500 words (worth 20% of A Level) based on the study of two novels or plays, which will be comprised using a drafting process.
Enrichment
We aim to run several theatre trips during the course; how many will depend on the availability of suitable productions. Visiting theatre groups will be invited into school, subject to the availability of suitable productions. You will have the opportunity to take part in wider reading discussion groups. You will also have the opportunity to take part in local and national writing competitions.
For further details, please contact Mr Smith, Head of English.
All current plans for sixth form programmes of study at Bishop Stopford School are provisional, dependent on student numbers and government policy.