Specification: Edexcel 9ELO
The Course
Year 12
Component 1 - Voices in Speech and Writing (ELO/01)
You will study how spoken voices are formed, specifically in drama. You will also learn about the creation of voices in non-literary texts and how texts are formed for particular audiences, purposes and genres. You will study one modern play and an anthology of non-fiction texts, including memoirs, diaries, travel writing and reviews. You will be expected to research these genres and learn how to compare texts from different genres.
Component 2 - Varieties in Language and literature (9ELO/02)
You will learn how writers use literary and linguistic techniques to craft their writing and communicate ideas. You will study two texts from a range of forms including novels, play texts and poetry, in order to compare how the writers present their themes and ideas. You will also read a range of non-fiction texts from the 19th Century to the present day, to prepare you to analyse an unseen piece of writing in the exam.
Year 13
Both of these units follow on from Year 12 material:
Component 1 - Voices in Speech and Writing 9ELO/01
Component 2 Varieties in Language and Literature 9ELO/02
During the Autumn Term you will complete the following:
Component 3 - Coursework: Investigating and Creating Texts 9ELO/03
You will produce two pieces of original work (one fiction and one non-fiction) and a commentary analysing your own writing. You will also read a range of fiction and non-fiction texts and be expected to discuss how your wider reading and research have influenced your own writing.
A-Level Examinations
Apart from the coursework, you will have two examinations, each lasting 2 hours and 30 minutes (80% of the total assessment; the coursework is worth 20%).
Skills
You will learn how to read analytically and to how to develop your own writing in a variety of styles and genres.
Enrichment
You will be expected to undertake extensive wider reading and should be prepared to read a variety of substantial texts in a range of genres.
There will be opportunities for theatre trips, both to productions of set texts, but also to support your wider reading.
For further details, please contact Mrs Lane, Head of English.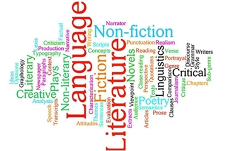 All current plans for sixth form programmes of study at Bishop Stopford School are provisional, dependent on student numbers and government policy.