faith | justice | responsibility | truth | compassion
As a Church of England Academy, our Christian ethos and core values are expressed in all that we do. The Chaplaincy is integral to school life, facilitating worship throughout the school, offering pastoral care, and working with students and staff to help them to discover who they are called to be.
Worship is an absolute priority at our school. Each day, there are carefully planned assemblies, and form worship also takes place. We enjoy visits from outside speakers as well as from our own staff to lead assemblies and year group communion services.
The Chapel of St Matthew is literally and metaphorically at the heart of our school. It is a welcoming and safe space for students and staff alike to spend time reflecting, praying, socialising or just "being". Just as Jesus welcomed all, all are welcome in the Chapel.
Numerous events take place in the Chapel during the week. Still Waters reflection time every morning. There is also a variety of other events including Tea and Toast, exploring ways of worshipping God through art, and groups exploring the Christian faith at every key stage. Importantly, many of these groups are led by our own students as they explore issues of faith together. The Chaplain is always happy to meet with students or staff to talk, listen or pray with them.
For any queries about the work of the Chaplaincy please contact Mrs Victoria Hutchinson, Lay Chaplain.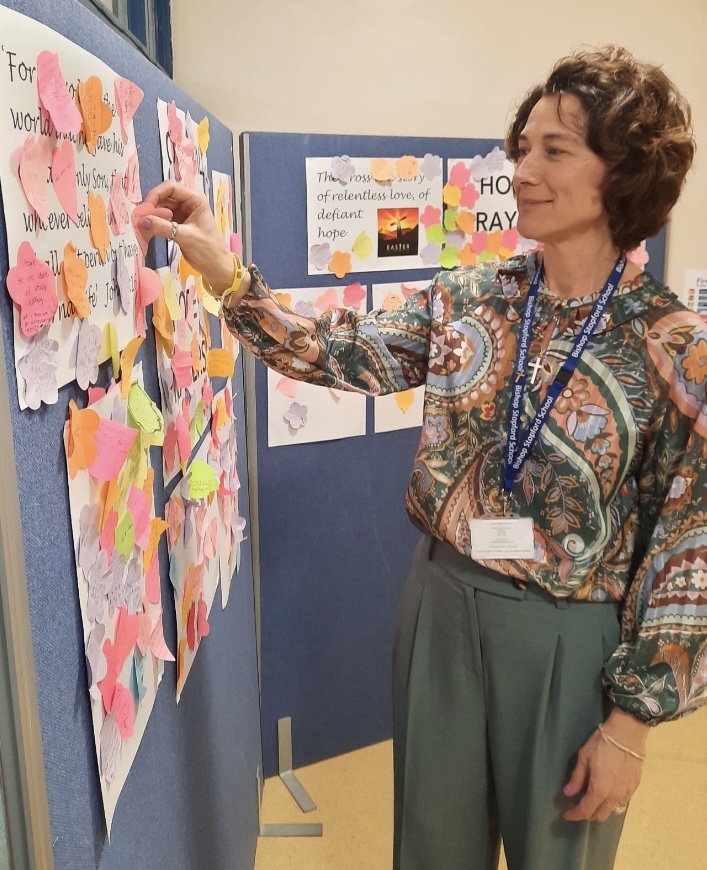 What does the Lord require of you? To act justly and to love mercy and to walk humbly with your God. (Micah 6:8)