Bishop Stopford School is a Single Academy Trust and our governors are directors and trustees .
The role of a governor is an enormously rewarding one, both in terms of the range of issues considered and the satisfaction gained from ensuring there is a robust accountability framework to maintain the highest standards for every young person attending Bishop Stopford School.
Governors are recruited from a wide range of backgrounds and skills, and we are very fortunate to be able to call upon a wide range of experience to support our work.
Governors work to the School's Core Values and the Standards in Public Life (The 'Nolan Principles') in all that they do. Their practice is compliant with the requirements of the Academy Trust Handbook.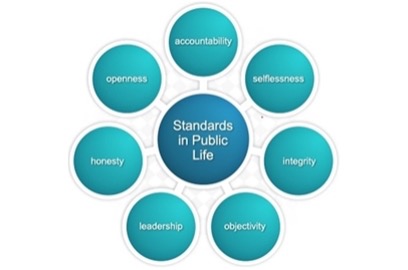 The Governing Body is responsible for:
Setting the strategic framework for the School – including aims, policies, priorities and targets;
Holding the Headteacher and Senior Leadership Team to account on the day-to-day management of the School, and its performance;
Ensuring compliance with legal requirements;
Financial Probity.