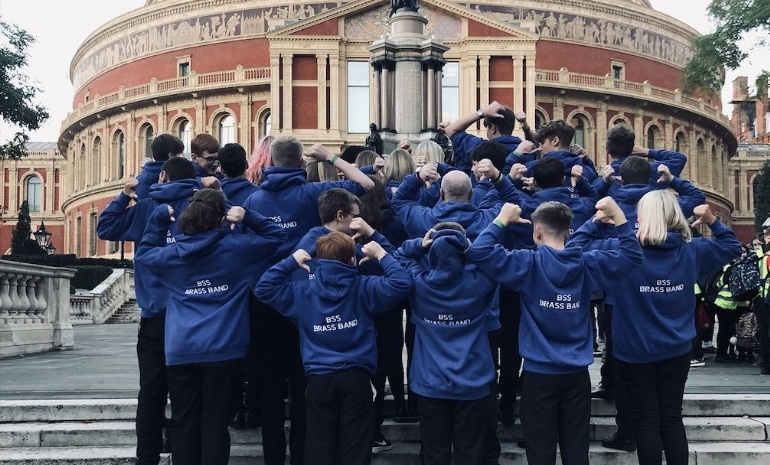 Congratulations to our music students for their incredible successes.
NMPAT's Youth in Concert
A very big well done to all students who took part in NMPAT's Youth in Concert at the Derngate Theatre on Sunday 13 November. Our students performed in the County Youth Concert band, County Youth Brass band, County Youth Big Band and County Youth Orchestra. It was an incredible evening, showcasing an impressive range of music.
Students who are currently not in a county group, can audition next year. The standard of our county groups is impressive, so we encourage all students to consider taking part.
Special congratulations go to the following students who received awards :
Edith Turvey (8P), Jake Humphrey (Year 13) and Olivia Wild (alumnus)
Music for Youth Prom
Huge congratulations to our brass band who performed at the Music for Youth Prom at the Royal Albert Hall on Tuesday. It was a fantastic day and students were outstanding in every respect; behaviour, attitude, performance, conduct, kindness to each other and helping staff. They did us proud in every single way possible and were tremendous ambassadors for the school.
Well done everyone!