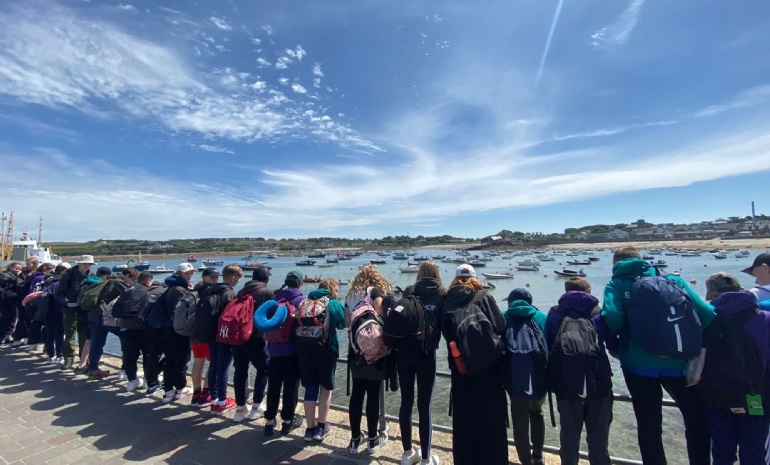 After a two-year hiatus due to Covid-19, our annual trips to the stunning Isles of Scilly are back!
Thursday 9th June was a significant date in the Bishop Stopford calendar this year. Our annual Year 8 camping trip to the enchanting Isles of Scilly was finally able to restart - much to the delight of our students and staff.
After a long coach journey from Kettering to Penzance and the excitement, if not somewhat daunting prospect of the ferry crossing to get to their ultimate destination, the adventures began as soon as sea weary legs touched down on the tropical isles belonging to the Duchy of Cornwall.
Fuelled by delicious homemade Cornish pasties, the students and staff settled into their surroundings on the Garrison campsite and were able to explore the main island of St Mary's.
Over the next few days, students travelled by boat to the Islands of St Martins, St Agnes, Bryer and Tresco - each unique and famous for its delights such as Isles of Scilly ice cream, botanical gardens and unspoilt, tropical beaches.
The students displayed exemplary behaviour throughout, with a member of the public declaring they would be contacting our Headteacher to compliment the students on their conduct during their time on the Island.
I would especially like to thank the students and all the staff members who accompany our school trips, without whom the trips would not be able to run. And finally to parents, who trust us with your wonderful children - thank you.
Mrs Gulla