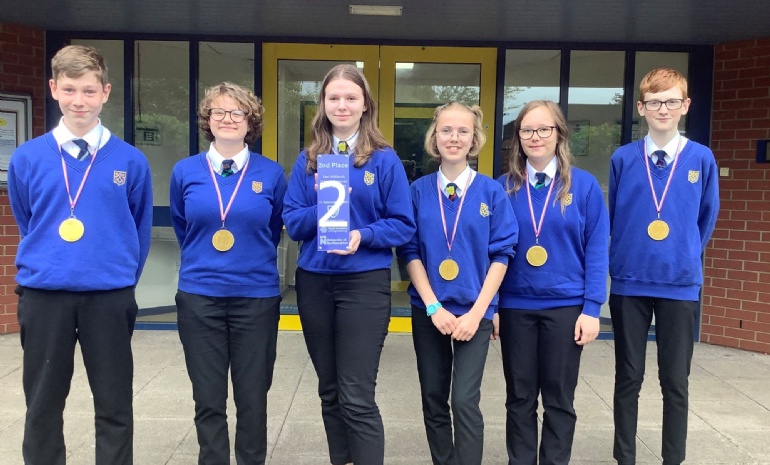 STEM success at the University of Northampton!
On Thursday 30th June two teams of six Year 9 Bishop students took part in the East Midlands Regional STEM Day at Waterside Campus at the University of Northampton and one of the teams was lucky enough to come second in the competition between schools from Buckinghamshire, Northamptonshire and Leicestershire. These students built electric motors, designed pylons, built rockets, programmed robots and designed and raced model Formula 1 Cars. Well done to the Bishop team!
The STEM Day was funded by the Royal Academy of Engineers and helps to introduce our students to the exciting world of engineering and was designed to bring science, technology, engineering and maths subjects to life. Students get the chance to put their creativity and problem-solving skills to work with others on these fun design-and-make projects.
A special thank you to our own Mr Sidgwick who was pivotal in the organisation and hosting of the event at the University.
Mr Harwood