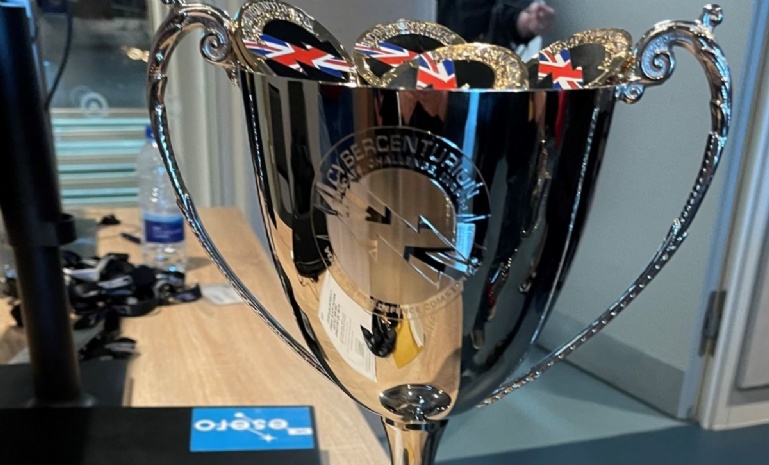 Bishop Stopford students excelled themselves during the Easter Holidays in the final of the Junior Cyber Centurion Competition at RAF Hendon.
William Betts and Isaac Lavender (both aged 15) achieved first place in the national Junior Cyber Centurion competition held during the Easter holidays.
Cyber Centurion is a prestigious cyber education initiative for 12 - 18 year-olds in the UK and UK overseas territories.
The programme is designed to excite, educate and motivate students to pursue further education and careers in STEM and cybersecurity, which in turn helps to build a diverse talent pool to supply the UK's workforce.
The final round was held at the RAF Museum in London and many teams competed from all over the UK.
William and Isaac used their extensive Cyber skills and team work to win a first place in the Junior round against fierce competition. Their prize is a day trip for them both and Raspberry Pis for the school.
Comment from Isaac and William:
"Isaac and I competed in CyberCenturion VIII national finals at RAF Hendon Imperial War Museum, and we won first prize in the junior category. CyberCenturion is a national competition in which contestants work as teams to find and fix security vulnerabilities and flaws in several different scenarios across Windows and Linux operating systems. In this year's finals there were many competitors from across the UK, some as far as the Isle of Man and Gibraltar. We are very proud to have won and quite surprised as it was the first year we had competed. Thanks to Miss Page who has supported us through the competition. She was over-joyed that we had returned victorious!"