All students in years 7 to 11 are expected to wear uniform. Sixth form students wear office dress and further details on this are available from the Sixth Form Office. The School Uniform Policy can be downloaded from this page.
The unique items of Bishop Stopford school uniform and PE Kit are available exclusively through Karl Sports. Parents may choose to buy items which are non school specific such as trousers, skirts, shirts and blouses from any retailer. However these items are now also available through Karl Sports, if required, and include black trousers and a pleated skirt.
Our uniform supplier has been selected on 'best value' which takes into account a number of factors including reliability, quality, service and cost, and the school regularly reviews its suppliers to ensure this best value is maintained.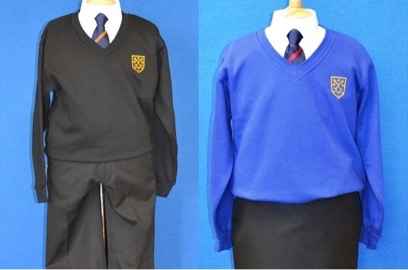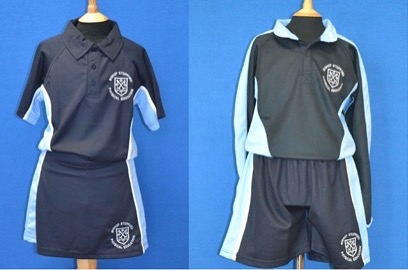 How To Buy
The uniform can be bought in the following ways:
By completing the attached uniform order form (see download) and sending it to Karl Sports with payment via the school Finance Office. During school holidays, orders can be posted to Karl Sports' new dedicated school wear division at Unit 7, Trafalgar Road, Kettering, Northants, NN16 8DB.
Clicking on the link and placing an order and payment online - http://www.ksschoolwear.co.uk.
Ordering at special school evenings (incoming year 7 only), where uniform can be tried on.
Visiting the retail shop at the above address between the hours of 9.00am - 5.30pm Monday to Friday and 9.00am - 4.30pm Saturday. The new school wear shop is housed in a purpose fitted 5000sq ft unit and will allow Karl Sports to hold more stock and deliver an even better service during busy periods.
Delivery: Direct to your home (postage charge added) or delivered free of charge to school, during term time, for collection by you or your child. Incoming year 7 orders can be collected at the special school evenings if uniform has been pre-ordered.
Exchanges: If any items ordered (excluding sports socks) are found to be not of the correct size, they can be exchanged for an alternative size, provided they are returned in new condition, neatly folded and protected from damage, with a note detailing the sender's name and the exchange required. Exchanges are normally arranged via twice-weekly visits to school, but can be effected more quickly in an emergency.
Karl at Karl Sports is happy to provide uniform advice to parents on the following email address karl.sanders@karlsports.co.uk. In addition, if you have any problems accessing information or using the website, Karl Sports would welcome your feedback.
You can contact Karl Sports on freephone 03300 080401 if you would like to make an enquiry.
Please print off a copy of the School Uniform and P.E. Kit by using the download link on this page.
Second Hand Uniform
The school regularly sells good quality second-hand school uniform. All items are priced at £3.00 each. Please complete and return the relevant downloadable form if you would like to purchase any items.