BTEC Health and Social Care Students have:
Practical experience from real world assignments
Real experience of effective teamwork
A strong core base of knowledge
Take responsibility for their own learning
Develop interpersonal and practical thinking skills
Manage a brief with set deadlines
Efficiently manage time to complete tasks and processes.
You will apply learning through a range of practical assessments. BTEC Nationals use a combination of assessment styles to give you confidence you can apply your knowledge to succeed in the workplace, and have the study skills to continue learning on higher education courses and throughout your career.
The aim of the BTEC is to give a broad overview of the Health and Social Care sector, forming part of the programme of study including other courses e.g. BTEC Nationals or A Level. Progression can lead to further study at Level 3, higher education or training in Health & Social Care or a related sector.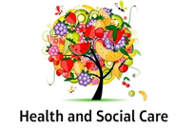 Extended Certificate (360 GLH)
This is equivalent in size to 1 A Level and contains 4 units of study. There are 3 mandatory units and 1 optional unit.
Mandatory Units:
Unit 1: Human Lifespan Development (90 GLH) - externally assessed
Unit 2: Working in Health & Social Care (120 GLH) - externally assessed
Unit 5: Meeting Individual Care and Support Needs (90 GLH) - Internally assessed
1 Optional Unit:
Unit 14: Physiological Disorders and their Care - Internally assessed
For further details, please contact Mrs Martin, Health & Social Care
All current plans for sixth form programmes of study at Bishop Stopford School are provisional, dependent on student numbers and government policy.